Thank You from New Zealand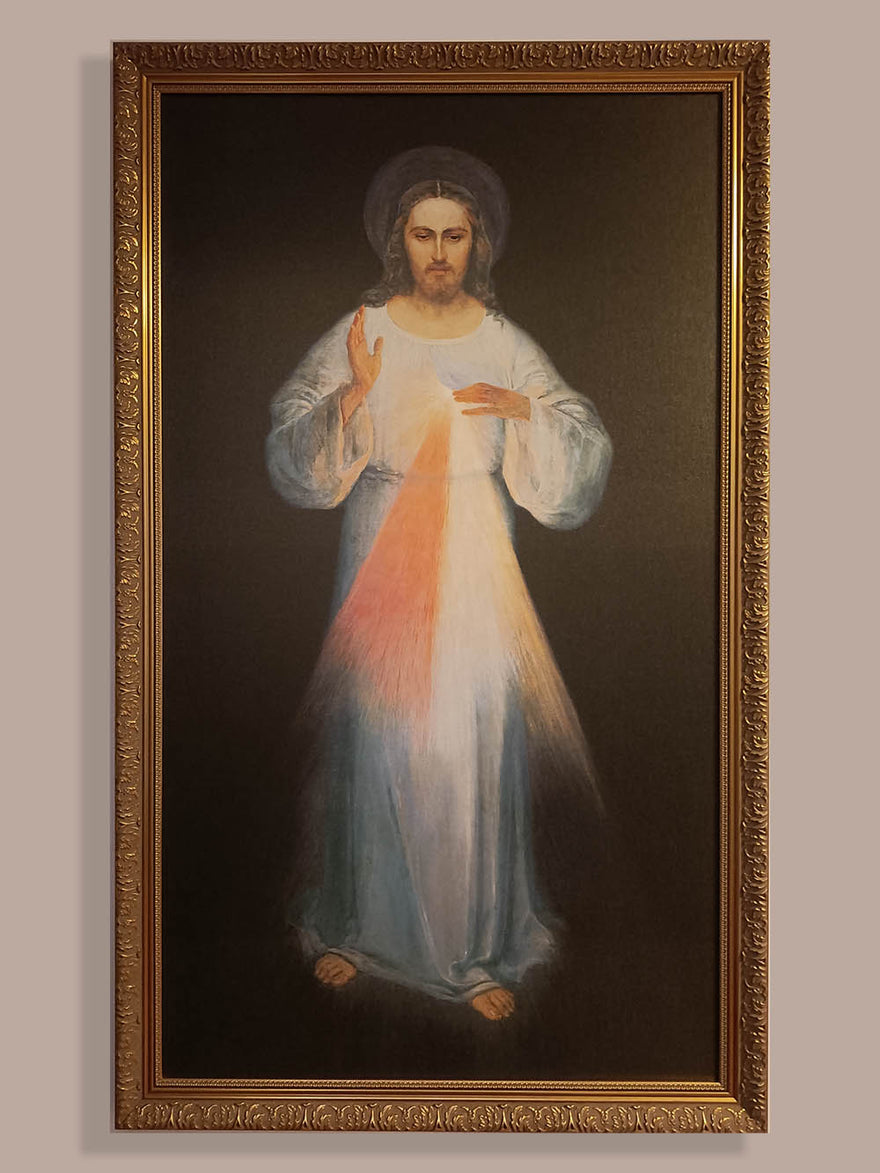 Hi there,
We had purchased from you Vilnius Divine Mercy on Canvas - Unframed. With the blessings of Jesus, we duly received it on time and was able to framed it before Christmas. I would like to share the picture of our Divine Mercy image with you as well.
We have hung it on the entrance wall of our home. If ok can we send you the completed picture of the Divine Mercy image including the plate reading "Jesus, I trust in you". It is still being made. 
Thank you so much for making it possible for us.
Warm regards
Neelu 
---