Mission to Haiti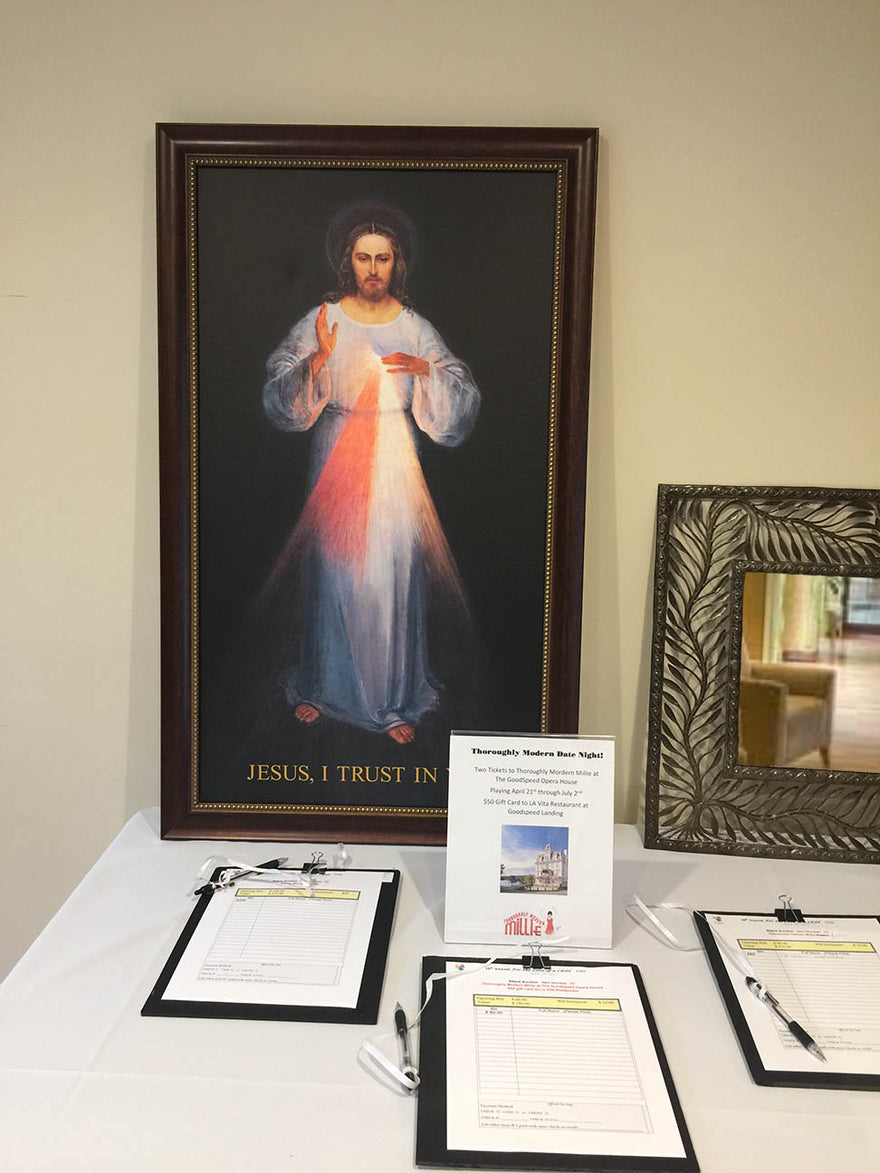 MercyImages.com donated this framed Image for a raffle to help raise funds for the Outreach to Haiti organization, during their annual fundraising event in Norwich, CT. 
Through the generosity of a special donor, on the same evening, 75 24"x30" Vilnius Divine Mercy Images on canvas were also donated to Haiti through the Outreach to Haiti Foundation. The Images were to go to churches around the island. 
Bishop Glandas Marie Erick Toussaint, auxiliary bishop of the Archdiocese of Port-au-Prince, poses after accepting the donation of the canvas images. 
---