Most Beautiful Christmas, Maryland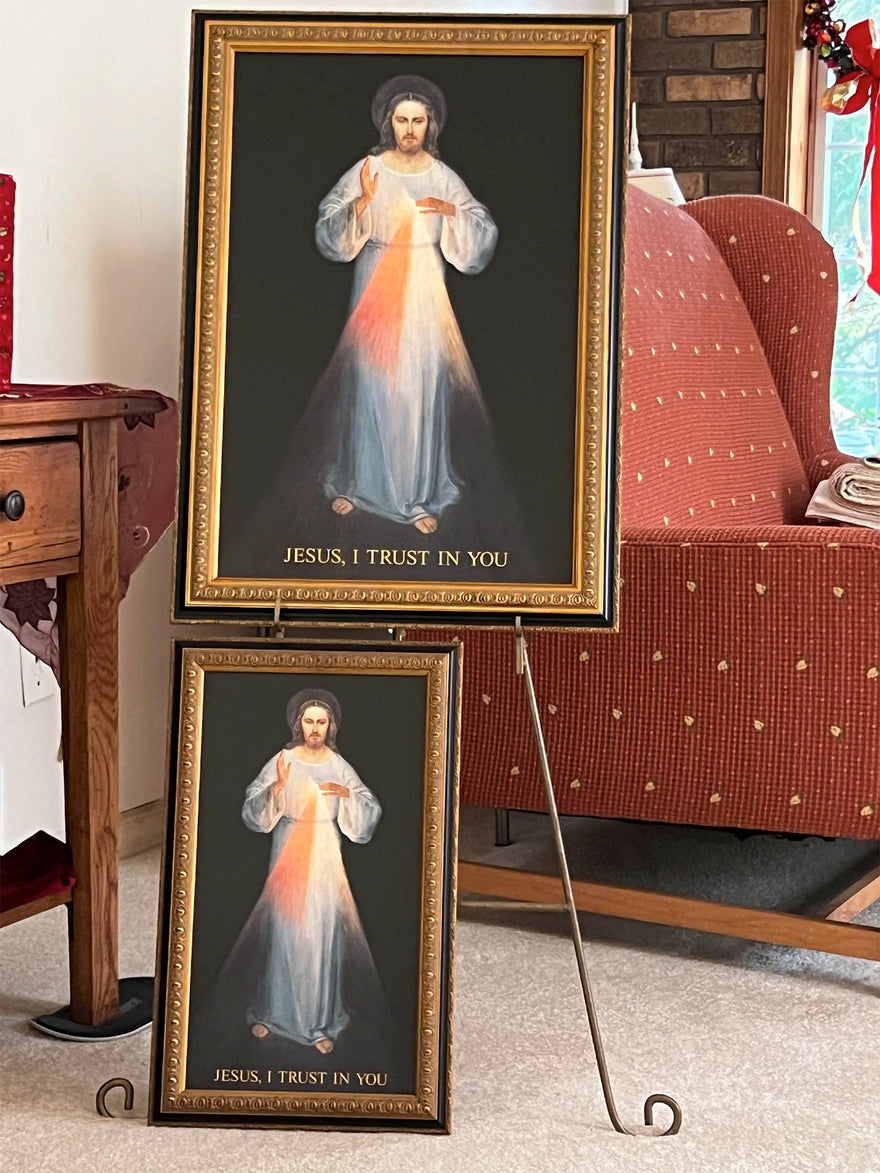 Our Divine Mercy Image arrived safely on December 14th and I just opened it today.
I'm sending you a picture of it along with the one that is currently in our Chapel to show you the comparison. It's so big and so beautiful!!
I can hardly wait for it to be hung in our Chapel. Our pastor said he will hang it after Christmas. My husband really loves it as well, and said it's more than he expected. I agree.
Thank you for all that you did to help in getting this Image the perfect size to complement our Mother of Perpetual Help in our Chapel.
It's been a pleasure working with you. I will highly recommend your work to anyone that's interested in getting a Divine Mercy Image.

May the Merciful Jesus always Bless You and your beautiful work.

Once the Image is hung in our Chapel after Christmas, I will send you a picture.

We wish you a Merry Christmas and a Blessed, Happy, Healthy New Year.
Thank you so much! With prayer and gratitude,
Louise
---