Skt. Elisabeths Kirke in Holbæk, Denmark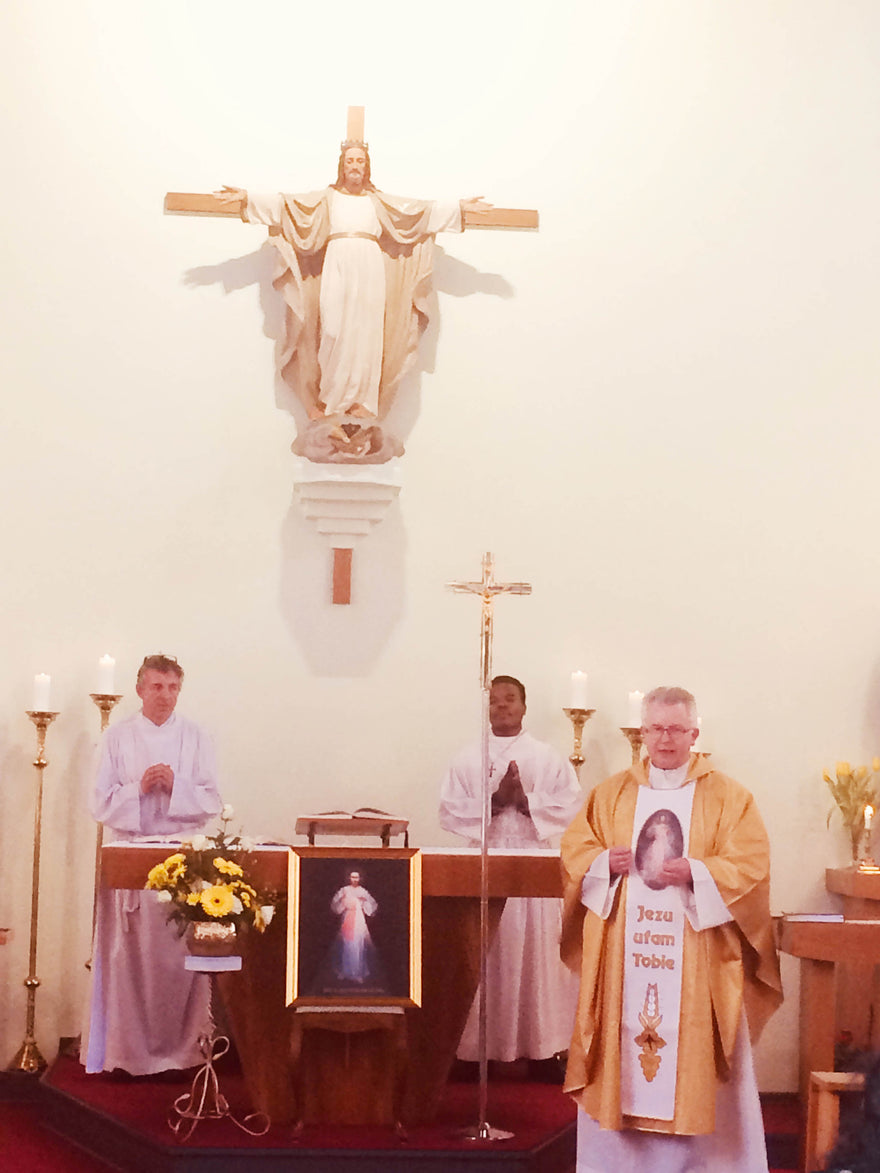 Mercy Sunday:
Hi MercyImage.com -
At last I am able to send you photos from our celebration of Mercy Sunday yesterday. The image was solemnly venerated and our priest wore for the first time a chasuble donated to him by the pilgrims he took to see the Divine Mercy Shrine in Cracow last October. 
At the end of mass the image was hung in its permanent place in our church. You see this in the other photo. We have placed the image at the end of the Way of the Cross and right over the confessional. This way it is visible for all sitting in the church. 
Our congregation was very happy with the image. Also our priest has done a great job preparing us for Mercy Sunday. Now we look forward to having the image in front of us every time we enter our church.
On receiving the Images:
I am immensely happy upon receiving two beautiful images just a moment ago. THANK YOU so very much! I must admit to some skepticism about your promises for the delivery so soon as things I buy in the USA will normally take 3-4 weeks to reach me. But you were right - and now I am in no hurry to get it framed.
Also I am very happy with this quality of the image. It's so beautiful.
---