Thank you from Seattle, WA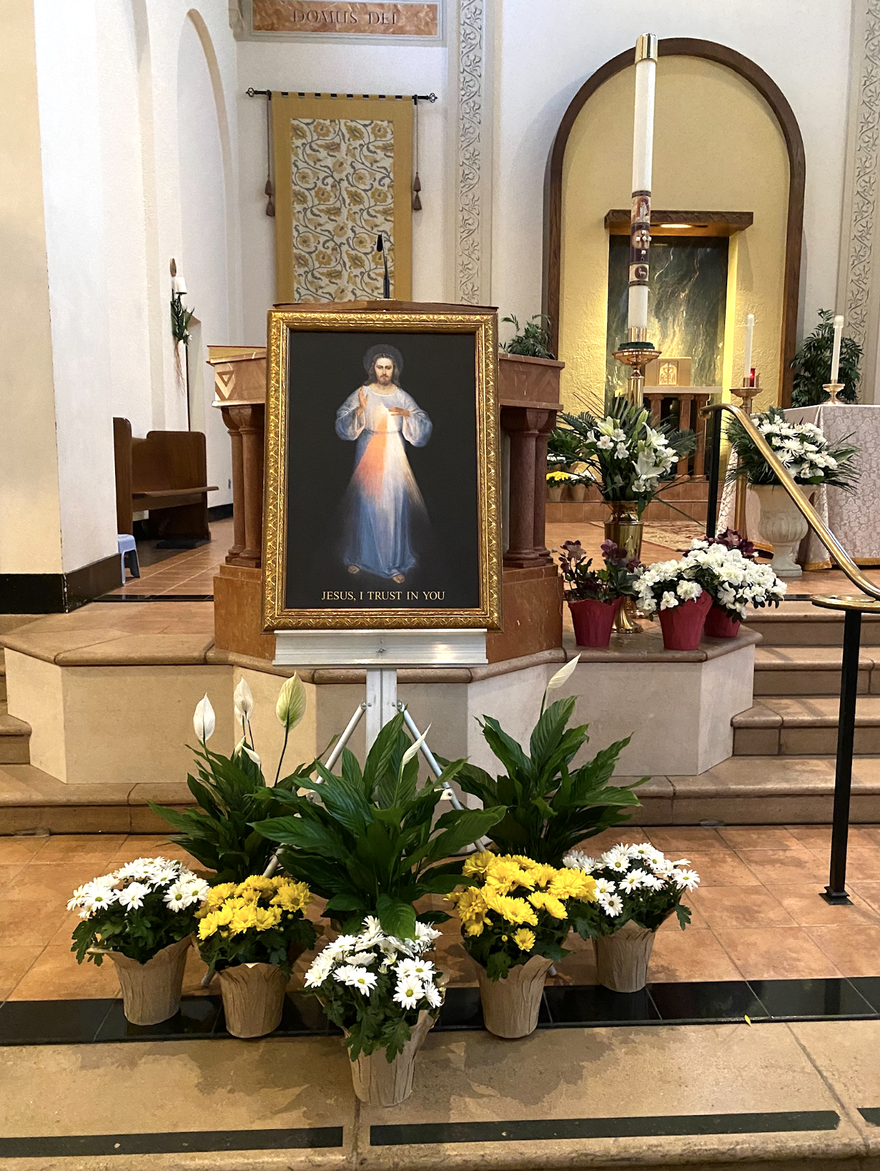 Here is a photo of the Divine Mercy we purchased from you. Thank you very much. Our celebration went really well. 
This is where it resides now (below). Right as we enter the parish center, this is what people would see. 
Everyone in our Divine Mercy group love this image and the frame it is in. It is clear that Jim has placed quality and dedication when he sent this to us. Your quick reply and sending this on time saved our Divine Mercy celebration. Thank you! God bless!
20x30, frame 8483.
KM, 
Seattle
---