4' Vilnius, Vancouver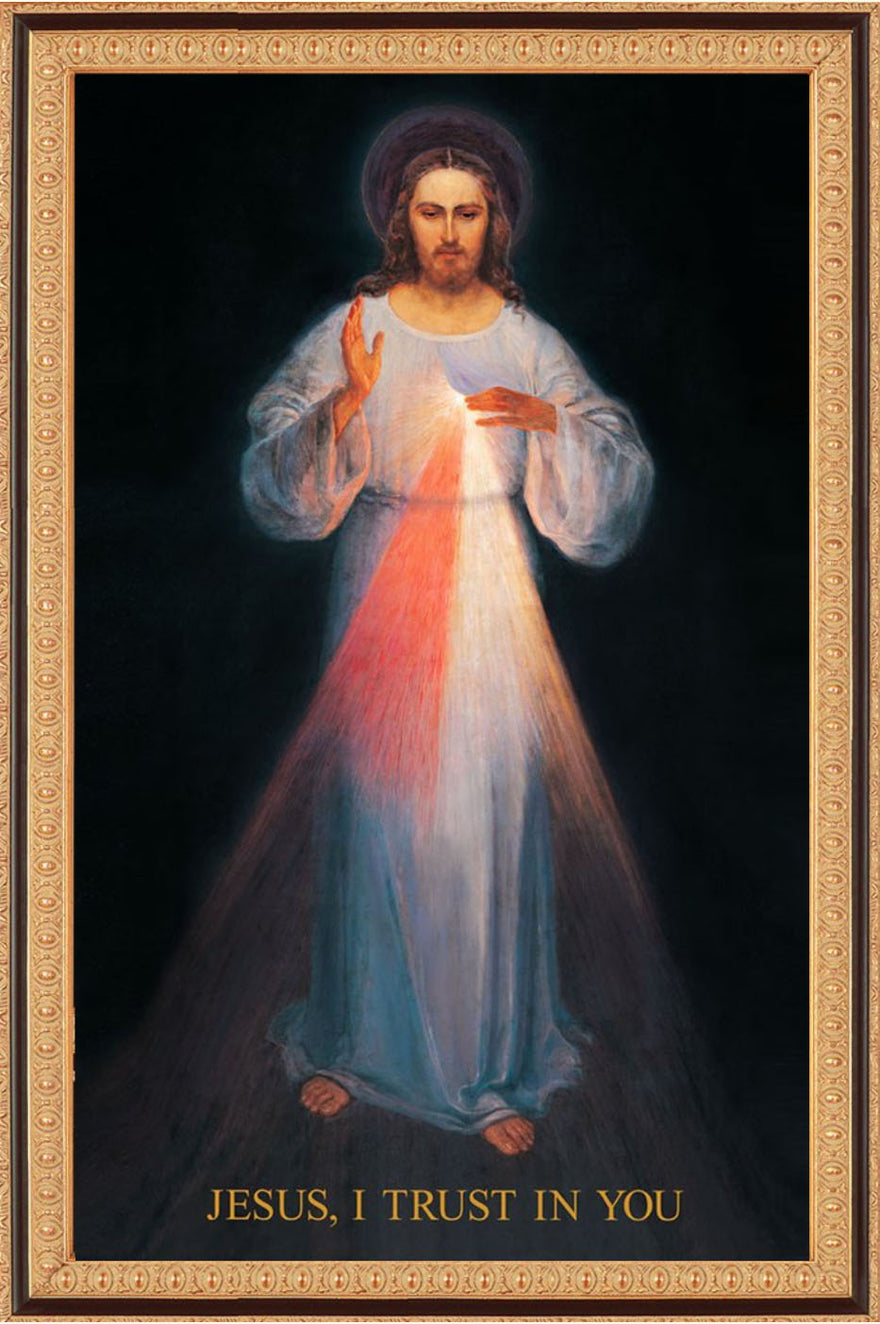 "Indeed it is stunningly beautiful and I had to hold back the tears…"
I picked up the Divine Mercy images yesterday morning (Holy Thursday) from the UPS depot. The depot is located on the outskirts of the city and close to Our Lady of Fatima (Portuguese/English) parish where the Image will be venerated. Since I wasn't far from the church I decided to drive there right away in hope of maybe finding Fr. Manuel at home in the rectory.
He was just pulling out of the driveway when I pulled up so fortunately we didn't miss each other. He opened the door to the rectory and as I took the box out of the trunk, he remarked rather apprehensively, "It is large." That had me a bit concerned because I wanted very much for him to be happy with the Image for his parishioners. I took the box into the living room of the rectory and carefully cut the tape around the seams and opened the box. I tossed aside the protective plastic bubble wrap and removed the tape that held the wrapping – the back of the Image was only visible to us and we were both anxious to see it. When I turned it to face us were both rather awe struck and Father remarked, "It is so beautiful!"
Indeed it is stunningly beautiful and I had to hold back the tears thinking how wonderful and loving Our Lord is and how that moment of His appearance must have been so truly blessed for Saint Faustina to see Him in such brilliant majesty and glory. And it was so consoling to know that Our Lord is ever with his faithful and is as always calling all people to Him but perhaps in a special way in these troublesome and spiritually promiscuous times. There was a long pause as Father Manuel and I venerated the Image for a while in silence and then he wondered out loud where it should hang, "Now I have to think about a suitable place in the Church…." I drove back to the office heading into the direction of the dazzling morning sunlight that was partially blinding the rest of the drivers heading into town. Thank God for that glorious light, no one was able to notice my tears of joy. Praised be Jesus!
Thank you Jim, and may God bless you.
---